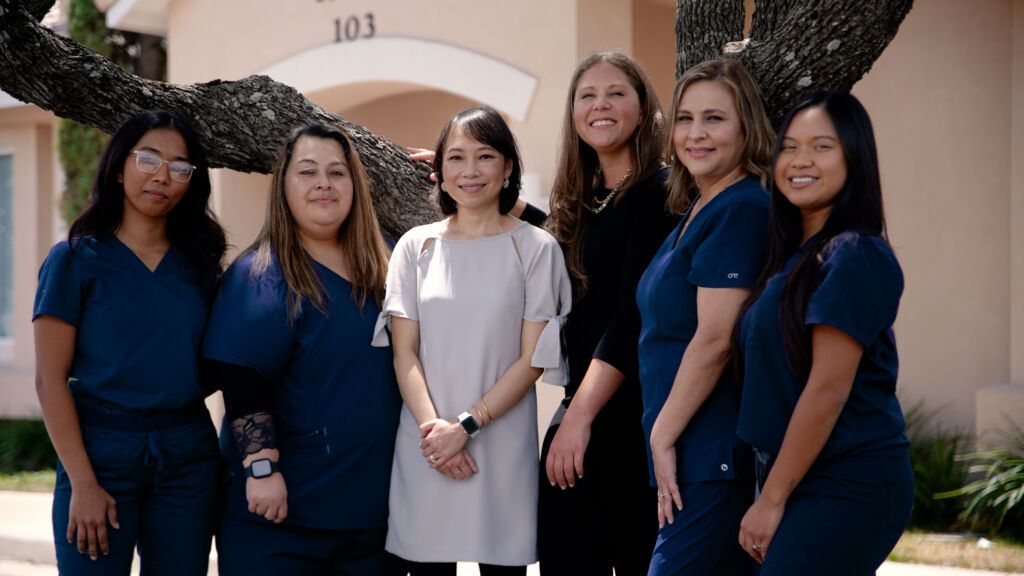 Erin Reese, M.D.
Medical Director
I received my Bachelor of Arts degree in English Literature from Baylor University in Waco, Texas. I then went on to earn my Doctor of Medicine degree from the University of Texas Health Science Center at San Antonio. I completed my Internship and Residency at Baylor University Medical Center at Dallas and I had the privilege to serve as Chief Resident in my final year. I am certified by the American Board of Internal Medicine.
Upon completion of my Internship and Residency, I practiced as a hospitalist for 1.5 years at Baylor University Medical Center at Dallas. There, in addition to caring for my patients, I served as adjunct faculty in the simulation lab teaching medical procedures to 3rd and 4th year medical students from Texas A&M. I returned to San Antonio when I joined iMed Healthcare Associates where I practiced for almost 7 years. You can learn more about me and read reviews from happy patients on my Healthgrades profile.
I grew up in Pearland, Texas and I have happily lived in Texas all but 9 months of my life. I am a proud mother to my son, Bobby, and I love spending time with him. I greatly enjoy spending time with my parents who live here in San Antonio. When I am not taking care of my patients or spending time with my family I enjoy running, reading and cooking and I have a great appreciation for music and theatre.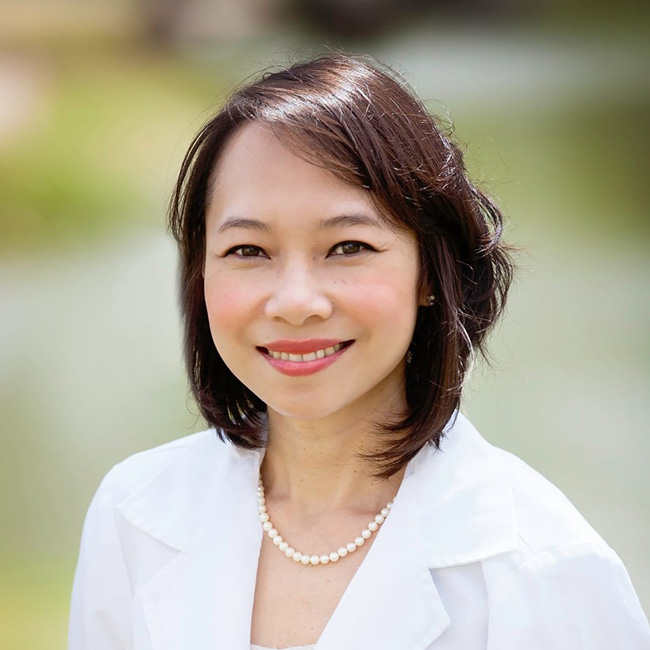 Jill Vilaythong, M.D.
Internal Medicine
Dr Jill Vilaythong always loved science and knew medicine would offer daily challenges in problem solving and a fulfilling career collaborating and building relationships with her patients. After completing a Bachelor of Science degree in biochemistry at the University of Texas at Austin, she earned a medical degree at the University of Texas Southwestern Medical School in Dallas, Texas. It was in medical school that Dr Vilaythong discovered her passion for caring for adult patients and internal medicine.
After completing her internship and residency in internal medicine at the University of Texas Southwestern Medical Center in Dallas, Texas, Dr Vilaythong joined Texas Primary care Associates as a hospitalist at Baylor University Medical Center in Dallas. Nearly five years later she and her husband relocated to Oklahoma where she spent three years providing care to a rural community in Enid, Oklahoma. Dr Vilaythong also served as the medical director for the Oklahoma Healthy Aging Initiative Northwest for the University of Oklahoma College of Medicine/Department of Geriatrics.
In 2018 Dr Vilaythong and her family moved to San Antonio and where she practiced internal medicine at Northeast Internal Medical Associates followed by San Antonio Medical Associates in 2020. Dr Vilaythong grew up in Huntsville, Texas. When she is not at the office, she enjoys spending time with her husband and son as well as reading, cooking, and the arts.
Liz started her career in the medical field in 2000 as an Optical Technician. Since then, she has worked in cardiology, urology, neurosurgery and Internal Medicine which has been her favorite because of the breadth of medical conditions she gets to learn about and help treat.
Liz loves working in healthcare because she is able to help people every day. She has a natural gift as a caregiver and brings tremendous kindness, patience, and empathy to her daily interactions with patients. Liz also has a love of learning and being in the medical field allows her to learn something new every day.
Working in the Concierge setting has brought Liz a new sense of joy in her work. She greatly values the fact that her interactions with patients are not rushed, so she is able to get to know her patients more completely. She enjoys the extra time that patients are able to spend with Dr. Reese in the concierge setting because it fosters stronger relationships between the patients and the entire staff. The office feels more like a home than a clinic.
When she is not at the office, she enjoys spending time outdoors with her husband and family and her two fur babies! She is able to read, write and speak fluently in Spanish.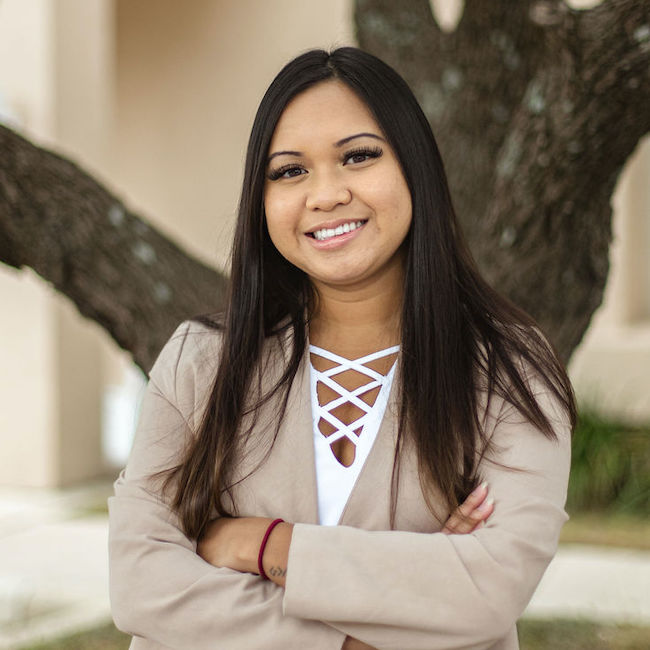 Jasmyn was born in Staten Island, New York. She was raised in San Antonio. She has been a Licensed Vocational Nurse since 2017. She has worked with pediatric and adult populations in the fields of hospice, geritrics, private duty pediatric nursing, and Internal Medicine. She especially loved pediatrics because of the optimism and courage with which children approached their illnesses.
Jasmyn loves being in the medical field because every day she gets to impact the lives of her patients. She has always felt called to help people in their times of extreme need. The diversity of the medical field satisfies her love for learning.
Jasmyn has been working with Dr. Reese since 2018. She brings an attention to detail, efficiency and a positive attitude to the team and an empathetic and uplifting attitude to her patients. As soon as she walks in the doors of the office, all her attention is on her patients and her goal is to fulfill all their needs to the best of her ability.
What she loves about working in a concierge model is how in-depth, personal, flexible, and unhurried it is. She enjoys getting to know her patients well and values the amount of time she is able to spend working to foster relationships between the patients and their medical team.
When she is not at work, she enjoys spending time with her family (especially her niece and two nephews) and her 6-year-old Yorkie, Jhene. She enjoys exercise and cooking, especially experimenting with new recipes. She also never underestimates the value of a good nap!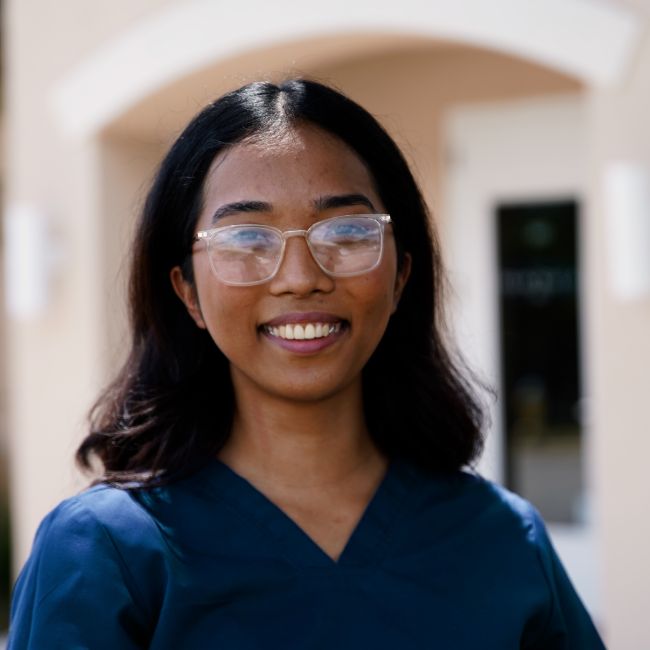 Trexie has been a Licensed Vocational Nurse since 2020. She is currently studying to become a registered nurse. Before joining the practice, she worked in skilled/rehab nursing facilities where she gained experience in telephone triage, business operations as well as clinical care.
Working in the Concierge setting has been a pleasure for Trexie. She values the time spent with patients which allows her to really get to know and attend to their medical and personal needs. The concierge setting allows Trexie to provide her full attention to patients to provide them a personalized level of care.
In her time off, Trexie enjoys spending time with her family and two dogs. Trexie reads her favorite books in her downtime and enjoys exercising to stay active and healthy.