A Letter To My Patients About COVID-19 (Coronavirus)
by Erin Reese, M.D.
Dear Patients,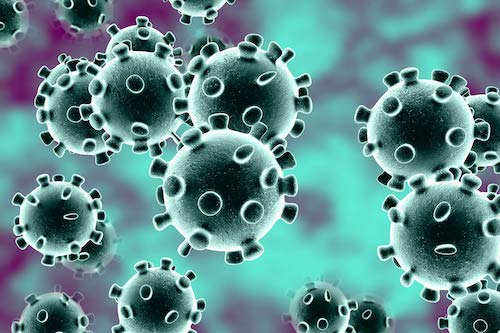 I have understandably been asked many questions about Novel Coronavirus (COVID-19). I know many people are scared and confused about what to do so I'd like to make some recommendations for you, tell you what I am doing to protect my patients and, maybe most importantly, give you some reliable sources of information to which you can turn to get accurate data.
First, let me be reassuring. The overwhelming data from this virus is that in most cases it is mild and self-limited. Many cases may even be completely asymptomatic. Current calculations suggest that the likelihood of death from COVID-19 is around 3%. Remember that currently we are only able to test the sickest patients so this number will decline as our testing improves and we are able to detect less severe cases.
The most telling constellation of symptoms with COVID-19 are shortness of breath, dry cough and fever. But remember that these symptoms are also very common in many other viral syndromes. These symptoms do not necessarily mean you have COVID-19.
At this time, the only people being tested for COVID-19 are those who are at highest likelihood of having the disease (those with known exposure, high risk travel activity or high risk of exposure). Currently only hospitals are able/allowed to test you for COVID-19. I cannot test you in my office. Commercial test kits are in the process of being developed.
As of 3/12/2020, according to the WHO, in the United States, there have been 36 deaths from confirmed or presumed positive COVID-19. The overwhelming majority of deaths have occurred in patients over the age of 80 with underlying structural lung or heart disease or diabetes. Compare this to Influenza which has claimed the lives of somewhere between 20,000 and 50,000 people this year including at least 136 children. This is not to say COVID-19 is not a concerning health threat but it's important to keep things in perspective and remember to get your flu shot every year!
The best way to protect yourself and others from ANY infection is to practice good hygiene. Wash your hands frequently especially after sneezing or coughing, touching public surfaces, shaking hands, using the restroom, etc. Keep a comfortable distance (about 5 feet) from other people who are not in your immediate household. Shift to non-contact greetings and avoid shaking hands, hugging, high fives, etc. Cough into a tissue or into your elbow (not your hand). Stay home whenever you can.
There is no reason to wear a mask if you are not sick. Doing so will not protect you from COVID-19 but it WILL shift resources like masks away from those who DO need them. There is no reason to hoard supplies such as water, toilet paper, etc. Panic never helps anything.
It is best to avoid large gatherings of people in confined spaces (movie theatres, sporting events, conferences) unless it is absolutely essential. If you are well, please don't be afraid to go get groceries, gas or do other essential activities of daily living. However, if you are sick stay home! We ALL have an obligation to protect our community and prevent the spread of ANY disease.
The CDC and WHO have recommended suspending all non-essential airplane travel. This is especially important for patients who are in high risk populations (age > 65, congestive heart failure or other structural heart disease, structural lung disease or diabetes). Currently there are return restrictions on flights returning to the US from Europe and Asia. In short, if you choose to go anywhere, be prepared to get stuck for at least 14 days as you may not be allowed to return.
There is no available vaccine or specific treatment for COVID-19 but the CDC and the WHO are certainly working to develop a vaccine. Some extremely severe cases have been treated with an antiviral medication but this is not standard of care. Antibiotics will not help. However, supportive care with fluids, rest, oxygen if needed and medications to lower fever can support patients as their bodies fight off the disease. Remember, the vast majority of patients recover from their infection.
Lastly, and perhaps most importantly, we all need to be good stewards of our healthcare system. A major risk with this disease is that our hospital systems will be overwhelmed and therefore unable to provide adequate care for the sickest of the sick. We all need to be sure that we are not using emergency services unless there is a true emergency. This is where I come in.
If you feel you are ill and need to be seen, please call the office before coming in. You and I will decide together how best to treat you. The goal will be to avoid the emergency room or urgent care unless you are severely ill. If you have flu or cold symptoms, I will do my best to treat you over the phone. If I do decide to bring you to the office, I will provide you with a mask and I may evaluate you in your vehicle so as not to expose office staff or other patients in the office. We will be disinfecting the exam rooms after each patient regardless of symptoms.
Remember that viruses do not respond to antibiotics. Some data I have read suggests that steroids are more harmful than helpful in this virus. Most often the recommendations will be to stay hydrated, rest and stay home.
While there is no way that this virus will be "stopped" or "contained", we CAN slow the spread of this virus by being smart. The slower it spreads the less likely the healthcare system is to be overwhelmed.
So, in summary, we all need to practice good hygiene and, above all else, stay home if you are sick. Below are some links to reliable, unbiased and accurate resources from the WHO and CDC that I encourage you to review.
I am here to help keep you healthy and protect our community. Actually, we all are!
Stay healthy out there,
Dr. Reese
CDC: https://www.cdc.gov/coronavirus/2019-ncov/cases-in-us.html#epi-curve
WHO: https://www.who.int/docs/default-source/coronaviruse/situation-reports/20200311-sitrep-51-covid-19.pdf?sfvrsn=1ba62e57_8